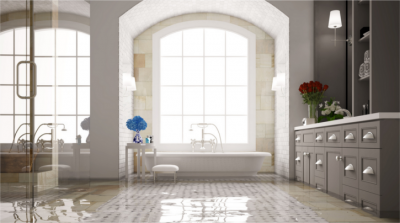 Taking care of your home is a multifaceted project. There are many things you do to protect your property, such as invest in pest control, have specialists look at your air conditioner, and stay on top of issues with your roof. With help from the team at Home Flood Prevention, you can also stop property damage caused by accidental leaks. We specialize in providing you with flood prevention systems.
Our company is happy to offer you WaterCop products for your needs. These leak detection systems include sensors that activate an automatic shutoff valve on the main water line when it detects a leak. If you have ever had plumbing leaks in your home, you know how important it is to have a quick reaction time. With our products, you won't have to worry about these leaks ruining your carpeting or wood floors. You will have time to call a plumber who can take care of the problem in a fast and efficient manner.
Contact our company today to learn more about our flood prevention systems. We are based in La Quinta, CA, but our business is proud to serve homeowners throughout the United States. All you have to do is let us know what you need, and we will be there for you.